Welcome to the always-a-work-in-progress virtual watering hole of
The
Yankee Air Pirates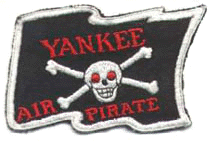 Check out our Yankee Air Pirate "Exclusive Scoop" photo gallery of lesser known arms, implements, tactics and programs in the US War on Jihadistan. Click HERE to check 'em out.

Get your own "I Club" [whatever] stickers, caps, t-shirts and support Move America Forward in the process. Click the sticker above to see the whole I Club collection.

Highly recommended
and available at


Inscription on shell: "Hey Martin Sheen. How does it feel to have this
dedicated for you?" Gawd, ya gotta love them American GIs.

Protest Warrior lads try their hand at anti-war demonstrating. Cool.


Click on the flag to get this and similar messages
on a cap, t-shirt or sticker


Mile Highly Recommended!


The Dhimmicrats would assuredly banish this renegade from the Party today.
But maybe it'd be right to do so. Are we really still "Free Men?"
One OUTSTANDING Photo!!!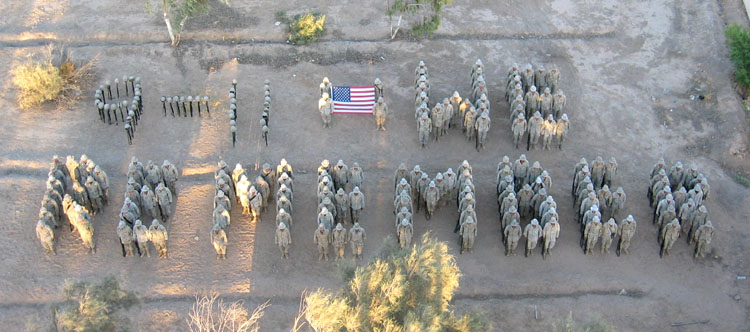 A US Marine's father shared this with us. As received with note (below) from his son in Iraq.
The CO and I were talking the other day about taking a picture on September 11th so we could put it in the cruise book when we got home. It was just supposed to signify that we were still in Iraq. I told him I thought it was a great idea but that I thought we should spell out a message and send it to the press. I had a couple of suggestions but this is the one he liked the most. We took the picture on the 9th of September and have sent it via email to every major publisher in the United States. I mean everyone...the NY Times, Washington Post, Newsweek, Time....they all have [it] so maybe someone will print it.

I hope you enjoy. Please feel free to share this with anyone you want. The picture is of my company, Baker Company, 1st Battalion, 7th Marines. It contains every member of my unit in country...over 160 personnel. The 9-11 is spelled out in a symbolic tribute to our fallen comrades. The symbolic tribute is an M16 rifle with fixed bayonet inverted into the ground with the Kevlar Helmet resting on top. Old Glory is held by four Marines in the company that lost friends and family from NY on 9-11. The words speak for themselves.

[ Webmaster's comment -- Yeah, right. NY Times-Pravda, Washington Compost, Newsleak, Al-Time magazine, and that ilk are surely too busy trashing the Bush administration to give the troops a fair shake. Might reflect positively on Gee Dubya, and that would apparently run afoul of some unwritten creedo (well, unwritten not counting the Communist Manifesto and/or the DNC party platform). Doubtful such a patriotic photo will grace any of those anti-West fishwraps. ]
---
Lord Love A Nurse
A long overdue but heartfelt tribute to those Angels of Mercy, our Military Nurses.
---

Click on the 'toon above for more trashings of the traitor "Turban" Durbin.

Durbin is without question a disgrace to America,
but no doubt his "brothers" in Gitmo are happy he's on their side.
Click HERE for that excellent analysis of the traitor "Turban Durbin."
Yeah, it's an old one, but his character has only gotten worse since.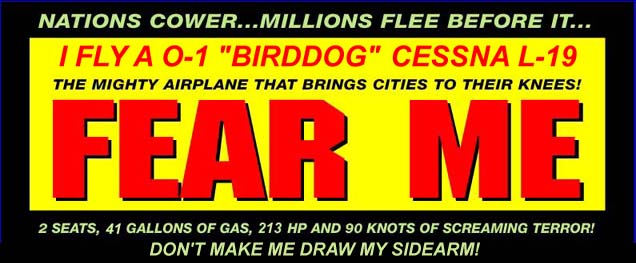 Click HERE to see this and other graphics created by your Yankee Air Pirate webslinger.
This was Pterodactyl-33's (aka Tuco's) steed, RVN, 1968-69.
| | | | |
| --- | --- | --- | --- |
| | How soon we are required to forget. | A look at the roots of terrorism. | |
TINS
Shot Down At Duc Lap
From the December 2013 "Ban Me Thuot Barb" The newsletter of the 155th AHC.
"It is fatal to enter any war without the will to win it."
Gen. Douglas MacArthur
For preview info on what is planned for YankeeAirPirate.com

---

© since 2001 by Steve Harrison. All rights reserved